Grays Harbor Youth Works was founded in 2013 with the help of community residents concerned with the well-being of the youth in Grays Harbor County.
We operate specifically for the purpose of providing 15–19-year-old high school students with a $200 scholarship. These internships offer the student with 20% job shadowing and 80% hands-on experience in the business and nonprofit sectors. The student is also advised and evaluated by a mentor at the business host site.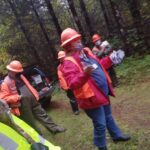 Thirty five percent of the students in the program are offered permanent part-time jobs and 30% of the students are offered summer jobs. 20% of the juniors in the program are asked to repeat the program in their senior year.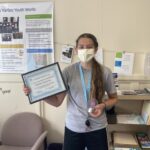 We've grown to work with 13 school districts, and we've seen a 45% increase in the number of participating businesses, nonprofits, and public-sector organizations. A new summer program launched in 2017 that focuses on students with disabilities with the Arc of Grays Harbor.
Our goals are to (1) increase the number of students' entry into higher learning, (2) teach soft skills critical for gaining and maintaining employment, and (3) maintain the grade point average of 2.0 – 4.0.
OUR MISSION
Is to provide career connected learning experiences to all youth throughout Grays Harbor and surrounding communities that support credential attainment and livable wage employment.
OUR VISION
We envision a community that empowers youth in their career choice.