Grays Harbor Youth Works
Grays Harbor Youth Works was founded in 2010 with the help of community residents concerned with the well-being of the youth in Grays Harbor County.
The mission of Grays Harbor Youth Works is to engage and transform 15-19-year-old high school youth through internship programs with the business and nonprofit communities to encourage them to pursue college, vocational training, or military for higher education.
Grays Harbor Youth Works (GHYW) is a nonprofit corporation governed by 12 board of directors; organized and operated exclusively for charitable purposes. It is operating specifically for the purpose of providing 15-19-year-old high school students with a small $300 scholarship a mentor at the business host's site; and if they so choose half or full credit. These internships offer the student with 20% job shadowing and 80% hands-on experience up to six months in the business and nonprofit sectors. GHYW hired a Full Time Program Coordinator in November 2018, Cheryl R. Brown, who recruits, orientates, places, monitors and evaluates the success of the student and its program.
From 2013 to 2018, 144 youth have participated in the program from Taholah, Lake Quinault, North Beach, Hoquiam, Aberdeen, Harbor High, Montesano, and Elma; of that number 96 were seniors, 46 juniors, and two sophomores.  Out of the 38 juniors, 26% re-enrolled to go through the experience again. This program can lead to post-secondary education and/or eventually livable wage jobs. Thirty-five percent of the students in the program were offered permanent part-time jobs.
As of 2018, the program has grown from 13 to 144 students served from six school districts and 45% increase in the number of participating businesses, nonprofits, and public-sector organizations. A new summer program was included that focused on Special Education students. As of 2018, there are nine high schools participating as partners with Grays Harbor Youth Works. There are two new high schools joining GHYW: Ocosta in Westport and Gravity in Hoquiam
There are 13 school districts in Grays Harbor County. The goal is to serve all with high schools by 2020. The objectives are to (1) increase the number of students' entry into higher learning; (2) teach soft skills critical for gaining and maintaining employment; and (3) maintain the grade point average of 2.0 – 4.0. The program is using both qualitative and quantitative methodology to measure the success of the program. A rubric tool is used to ascertain the growth in soft skills, exit interviews with student and guidance counselor identifies higher learning pursuits; and G.P.A. obtain from school records measure the student's ability to maintain at least a 2.0 or better. The unexpected successes were 30% of the students being offered summer jobs and 20% of the juniors asked to repeat the program in their senior year.
Co-Founder and Executive Director: Dr. Doreen Harden-Cato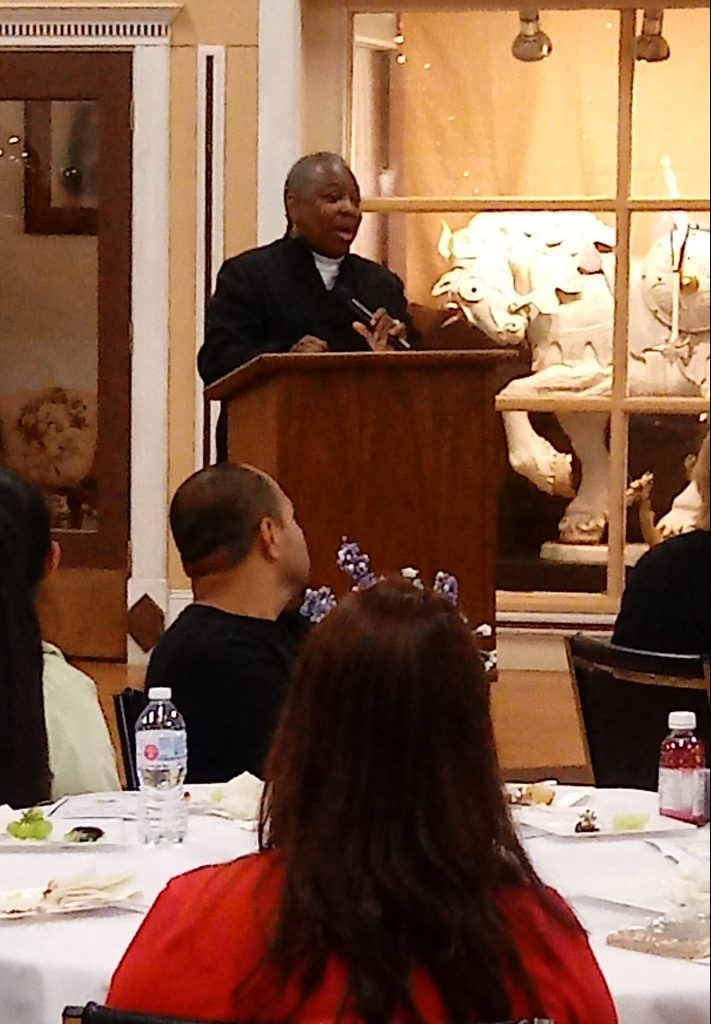 Dr. Doreen Harden-Cato has 45 years in the field of education, nonprofit management, fund development, organizational and community development. She is currently co-founder and Executive Director for Grays Harbor Youth Works.  Dr. Cato received her doctorate in Educational Leadership and an honorary Ph. D in Humanities. She helped to establish and Early Learning Center in Meliyu, Ethiopia. Besides teaching K-12 in Inkster and Detroit, Dr. Cato was adjunct professor at Antioch University Seattle, City University, and Western Washington University. She has received numerous awards for her work and recognized statewide, nationally and internationally for her advocacy in education, housing, homelessness, and work with children, women, and poverty-stricken families in Detroit, Seattle, Kenya and Ethiopia.  She was appointed to state and county commissions by three governors and King County Executive. She was Executive Director and Principal of First Place a free private school for homeless and low-income families for 15 years before retiring in 2012. During that time she served on King County Housing Authority Board of Commissioners and many state and local boards. Dr. Cato was elected to the North Beach School District Board of Directors. However, she believes her greatest accomplishments are her children Barron, Christina, and grandchildren Mya and Benjamin.