Before the COVID-19 pandemic, our board approved the first ever Grays Harbor Youth Works Social Media Internship. GHYW was proud to onboard four interns from North Beach and Hoquiam High Schools.
Over ten weeks, these students built GHYW's Instagram, Twitter, and Snap Chat pages. They expanded the presence of our LinkedIn and Facebook profiles. One Intern performed video production tasks for our Career Connected Learning ZOOM Meeting Guest Speakers Series. In addition, they attended ten one-hour classes on Social Media Marketing and Strategy. They presented strategies for their assigned platforms to our Board of Directors with flying colors!
We are proud of the work our Social Media interns performed in spite of the Coronavirus pandemic in pursuit of increasing the visibility and access to our nonprofit!
GHYW'S FIRST SOCIAL MEDIA INTERNSHIP COHORT
Eric Flores, North Beach High School – GHYW Video Production Assistant: "My name is Eric Flores, and I edit the videos on the Grays Harbor Youth Works YouTube channel. I try and stay up on my schoolwork at all times. In my free time I like to play video games, watch anime, and work on my story. Talking and being social is not a talent of mine. One of my goals in life is to finish out my fantasy story and publish it to share it with people who love fantasy as much as I do."
Jaelyn Purvis, North Beach High School – GHYW Instagram Social Media Intern: "My name is Jaelyn Purvis, but I go by JP. I'm 16 years old and like Sports, Video Games, and Anime. I've played sports my whole life, mostly Football and Basketball, but this year I tried out Baseball. I was liking it, but unfortunately it came to an end early before we even played a game due to COVID-19. I've been watching anime and playing video games my entire life too. I got into both hobbies from my mom. We would be up all night watching anime until we fell asleep. She used to play video games a lot more when I was younger. I would sit there and watch her play or play when she was done. My dream in life is to become a Video Game Programmer/Designer. For the longest time I didn't know what i wanted to do after school, but now i know and plan to achieve my dream!"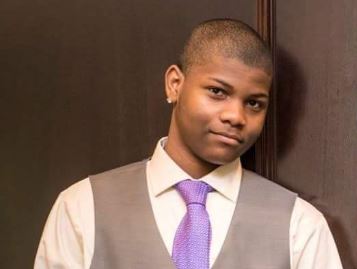 Ellie Winkelman, Hoquiam High School – GHYW LinkedIn and Facebook Social Media Intern: "I'm Ellie Winkelman, a 16 year old sophomore at Hoquiam High School. I have maintained a 4.0 GPA while participating in many extracurricular activities. I am the Junior Cheer Captain for my school's cheer leading squad and am on the varsity soccer team. I am also involved in pageants and currently hold the title of Miss Bowerman Basin's Outstanding Teen through the Miss America program. Outside of my extracurriculars, I love to spend time with my family, participate in and plan environmental clean-ups, and support my friends and sisters in their activities. I am so grateful for the skills I have gained through my internship with Grays Harbor Youth Works. I highly recommend that you take the opportunity to further your education through experience."