Hey. So you're a high school student wondering, "What's next?"
As the GHYW Program Coordinator, let me lend a hand. First, you're not alone. Whether you are thinking about starting a job, going to college, or joining the military, there are lots of resources available to help figure it all out. It can be confusing but also exciting and rewarding!
Level 1: Easy
This is simple. Here are some personality quizzes and career tests that will get the ball rolling. Keep in mind that none of these tests are official or scientifically proven…but they can help spark your imagination and think about the infinite number of jobs and careers that are out there!
– Curious about your own personality (and what it means)? Take a version of the Myers-Briggs Personality Test. Click here. (16Personalities.com)
– Looking for a job that fits your interests and skills? Try this quiz. (Yourfreecareertest.com)  
– What about a long term career… Don't even know where to start? Check out this test. (Yourfreecareertest.com)
– Interested in something in the some sort of medical field? Try this. (Yourfreecareertest.com)
-Here's a simple step-by-step guide on how to land your first job. (wikijob.com)
Want to test out some of these ideas, but in a real-life setting? That's exactly what internships are for. Find out more.
Level 2: Moderate
Now that your mind is wandering, it's time to do some research.  
– Time to look for a job? Check out some of these websites. (*tip* it helps to filter your search options in order to find positions that better fit what you are looking for)
Government Jobs in Grays Harbor
Simplyhired.com (Grays Harbor)
– Thinking about college? CollegeBoard offers a number of resources including a search guide. Click here.
…How am I going to pay for it? Check this out.
Grays Harbor Community College            Evergreen State College             University of Washington 
Not quite ready to commit? Internships are a short-term commitment with long-lasting benefits.
Level 3: Advanced
Applications and resumes…oh my. Luckily, they aren't that scary but they do require a little planning. 
– For resumes, check out the Princeton Review website.
– Ready to start filling out that job application? This could help. (Goodprospects.goodwill.org) (Take a minute to explore this website!) 
– College applications? This should help. (Bigfuture.collegboard.com)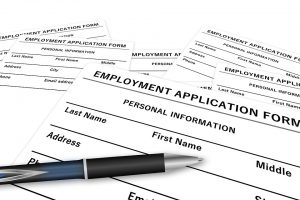 …Now what?
There is a lot of help out there—take advantage of it! Our program coordinator at Grays Harbor Youth Works is available to chat and answer questions about this process or even their own experiences. There is a very good chance they will recommend applying for one of the many available internships…and if none of the options spark your interest, let them know! Who knows, maybe they can find exactly what you're looking for and add it to the program.
Email graysharboryouthworks@gmail.com or check out the program coordinator's letter here to get to know them!