Hi there!
My name is Katya Lohngoen and I am joining the Grays Harbor Youth Works team as Interim Program Coordinator in the absence of Lena Eyen, Program Coordinator. I am currently serving my second JVC Northwest/Americorps year in Grays Harbor. I also currently serve as the Youth Tutoring Program Coordinator with Catholic Community Services. I truly look forward to serving as active Program Coordinator from May through July with GHYW. Youth Works offers so many fulfilling and exciting opportunities to the youth of Grays Harbor County. Our internships provide high school students to explore their interests and grow in responsibility as they get hands on training in a field of their choice.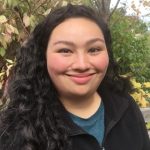 In the spring of 2016, I graduated from San Francisco Conservatory of Music with a degree in Vocal Performance. Since my graduation, I have been placed as a JV Americorps Member here in Grays Harbor. I enjoy the compassionate, hard working people I've encountered here in addition to the natural beauty of the region. In my spare time I am involved with the Grays Harbor College Opera Workshop as well as highly engaged in learning more about the community. I grew up in the San Francisco Bay Area where my family is still located. I look forward to serving with Grays Harbor Youth Works!
Hello.
My name is Lena Eyen and I am honored to join the Youth Works team as it enters its fifth year in the Grays Harbor community. As a JVC Northwest/AmeriCorps volunteer, I look forward to working with our new and former community partners in order to expand the number and breadth of opportunities available for students. Youth Works' mission, to engage high school students in opportunities that may lead them to post-secondary pursuits and livable wage employment, has seen tremendous growth since its founding in 2013. I am excited to continue facilitating these experiences for our hard-working students and hope to reflect the genuine kindness and generosity that has been offered to me during my short time so far in the Grays Harbor community.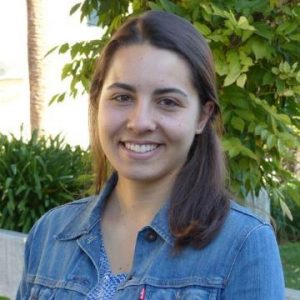 In the spring, I graduated from Santa Clara University near San Jose, CA with a double major in Psychology and Art and a minor in Environmental Studies. I have lived in a number of different cities including Los Angeles, Sacramento, Portland, and Milwaukee, and am excited to experience and learn more about the Grays Harbor region. In my free time I enjoy playing soccer, finding dogs to pet, and (finally) reading Harry Potter for the first time through.