GHYW is addressing the needs found throughout Grays Harbor's rural communities.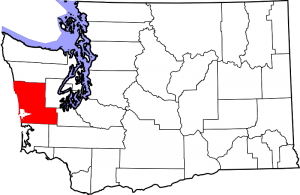 One in five Washington employers who hired in the last 12 months had difficulty finding qualified applicants, according to the 2012 "Employer Needs and Practices Survey" survey conducted in cooperation with the Association of Washington Business and the Washington Chamber of Commerce Executives.
With a population of 72,970 Grays Harbor County weighs heavily under poverty-stricken challenges, illustrated by the 2013 Community Health Report on economic conditions affecting families, children, and youth. The unemployment rate in Grays Harbor County is 10.8% compared to 5.5% statewide. The report cites that 24% of young adults graduate from college or receive technical degrees compared to 42% statewide. There are 85.1% of persons age 25 and over the graduated from high school compared to 90% statewide. This report stated that the number of people estimated to be living on incomes below the Federal Poverty Level increased compared to the statewide numbers across Washington State. It was cited in the report that how poverty has a significant impact on high school graduation. This report supports Grays Harbor Youth Works mission to engage and transform its county youth by providing opportunity for high school students to participate in a program modeled after college-level internship programs.
More Information:
U.S. Census Bureau – Grays Harbor County
2016 Community Health Improvement Plan – Creating a Healthier Grays Harbor County – Grays Harbor County Public Health and Social Services
2016 Community Health Needs Assessment – Grays Harbor Community Hospital
Grays Harbor County Profile – Washington State Employment Security Department